Instructors
To find out more about our Instructors, click on the Ichibankarate icon below.
Ichibankarate Lineage
To find out more about the Ichibankarate lineage click on the image below.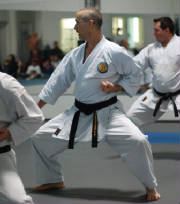 Competition
We have a comprehensive karate competition program, including programs designed for those students just wishing to experience competition at the local level, to a training program for those athletes competing at the world level. Click on the photo below for more information on our competition program.