NEWS
___________________________________________________________
Choosing a Martial Arts School?
Jan 13, 2019 - If you are looking into a Martial Art for your self or your child, the Northern Virginia area is fortunate to have many quality Martial Arts schools from which to choose. However, often it can be confusing when picking a school, we recommend you read
"Why Karate?"
for some helpful hints.
We teach a branch of Shito-Ryu, one of the recognized Japanese styles of Karate-Do. Karate-Do (Empty Hand Way) is the study of not only the techniques of this particular Martial Art: blocks, punches, kicks, breaking and releases, but also the character building, or "Do", features of Martial Arts: self-confidence, empathy, commitment and humility. We believe karate-do is not only a means of self-defense and exercise, but also a healthy way of life. Karate-do fosters growth of mind, body and spirit in each individual.
___________________________________________________________
Congratulations to Ichiban Karate Team Athletes!
2018 AAU National Team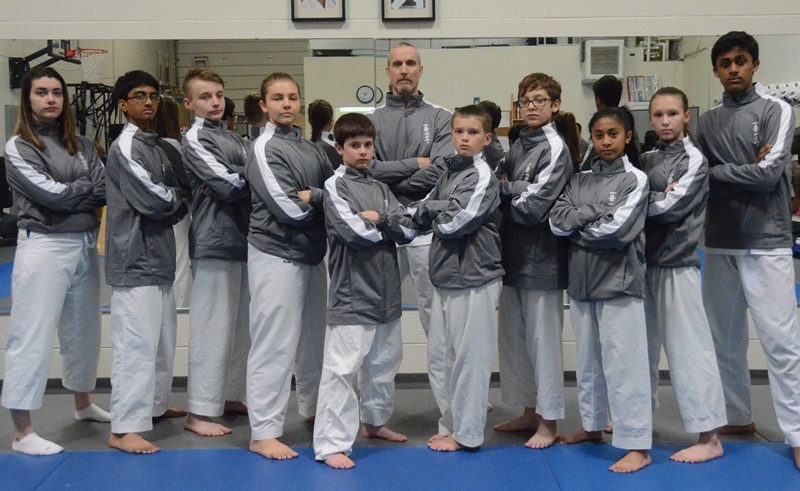 July 2, 2018 - Ichibankarate has a rich history of producing National Championship medalists and World Champions. We are very proud of the latest group of athletes that participated in the 2018 AAU Karate National Championships in Ft. Lauderdale, FL. The eleven member team brought home 1 Gold, 2 Silver and 5 Bronze medals. Many thanks to the parents and families that traveled to support the team!
You can read about Ichiban Karate World Champions here. If you would like to be a part of this exciting sport, please contact us at info@ichibankarate.com You can also learn more about our competition program here.
___________________________________________________________